Six Month Smiles Dublin 
(6 Month Smiles) – Dentist Ballsbridge D4
•

20% tax relief available.


•

0% finance is also available on this treatment.


•

We provide an initial consultation FREE of charge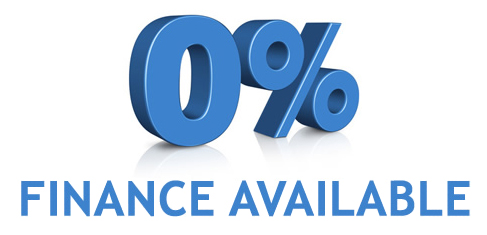 We are proud to call ourselves a leading recognised provider for the Six Month Smiles clear brace system. Here in our dental practice in Dublin 4, our dentist Dr. Keenan was one of the first providers of this system in the country and the results he has achieved over the years speaks for themselves.
We provide a FREE orthodontic consultation and we offer 0% finance on this treatment. All patients who have Six Month Smiles fitted get 50- off teeth whitening treatment after treatment. Please call us on 01 668 3242 to book your free consultation now.
⭐⭐⭐⭐⭐  I had treatment for straightening my teeth here, everyone was very helpful throughout the process. Dr. Keenan was always transparent with regards pricing and treatment and I never felt pressured into more expensive work if I wasn't interested in it. Highly recommended and I will be continuing to go here for any dental needs I have.

Paul Hoey
---
---
Free Straight Teeth Information Pack
Download our free information pack
A 35 page report full of the most useful information, ideal if you're thinking about having braces
The costs and lowest price alternatives
Your options and choices for treatment
Are you suitable for treatment?
How do clear aligners compare to the other brace systems?
How long does treatment take?
Plus lots more…
---
What are Six Month Smiles?
Six Month Braces are fixed like traditional braces with a bracket and wire, but are tooth coloured and are barely visible in everyday situations. The advantage of this are that as the name suggests treatment takes only six months.
⭐⭐⭐⭐⭐  Would highly recommended David and his team. I got six month braces ( clear aligner) and the results are fantastic and have exceeded my expectations. David was very thorough with all the information and gave a very realistic idea of what could be achieved. My overlapping front teeth are no more! Thank you very much to him and his team.

Tara Field
Six Month Smiles FAQ
Q: How can teeth be straightened in only six months?
A: The Six Month Smiles technique employs the latest technology and techniques in dentistry to move your teeth quickly and safely. The key components of the treatment are the use of unique, clear braces and a primary focus of moving the teeth that show when you smile.
Q: Six months sounds good, but will I still have a mouth full of metal for the whole time?
A: No! Six Month Smiles uses clear braces that are barely visible to gently straighten your teeth.
Q: How are Six Month Smiles braces more comfortable than regular braces?
A: Six Month Smiles uses low force to move teeth more comfortably. Many people think that the accelerated treatment means simply "tightening" regular braces to get the teeth moving, but that is not true. Six Month Smiles utilizes standard orthodontic mechanics, but with an emphasis on the cosmetic appearance of your teeth rather than the position of your bite.
Q: Do Six Month Smiles braces damage the teeth, roots, or gums?
A: There are no more risks of root damage or other issues than those associated with traditional orthodontics. Since the forces used with Six Month Smiles braces are lighter and teeth are seldom extracted, there are actually even fewer risks involved with Six Month Smiles.
Q: Will I have to wear a retainer?
A: Yes, as with any teeth-straightening treatment a retainer is necessary to maintain the straighter position of your teeth. If you don't want to wear a removable retainer, you can have a bonded retainer placed. There are a variety of options that you can choose from according to your personal preference and situation.
Q: What's the catch?
A: There is no catch. If you are an adult (15 years and older) with crooked or spaced teeth and you're not looking for a major alteration to your bite, this could be the solution for you! Most adults ARE candidates for Six Month Smiles.
For more information about Six Month Smiles, go to www.sixmonthsmiles.com
NEW case example – read more on our blog post!
Six Month Smile Client – James, 24
"Im delighted with the result of my six month smiles treatment. Dr. Keenan and his staff were highly professional and friendly throughout the duration of my treatment at Pembroke Dental Ballsbridge. The free whitening at the end of the treatment was a nice touch. The results are amazing."
Six Month Smile Client – Dylan, 26
"I was able to pay for my braces over a 9month period with 0% finance. This made the treatment very affordable and I was able to pay a small bit at a time."
Six Month Smile Client – Sarah, 31
"I'm so delighted with my treatment. It only took five months and I will be telling all of my friends about the amazing treatment and results. I'm getting married next summer and the photos will look so much better thanks to the treatment."
How much do 6 Month Smiles Cost?
Six Month Smiles™ (Plastic Brackets)
Consultation
FREE
Single Arch
€2,495
Two Arches
€2,995 – €3,495
If you feel that our Six Month Smile treatment could be for you please call our dentist today at Pembroke Dental Ballsbridge, Dublin 4 at 01 668 3242 or complete our contact form.